Alegre Retreat 2021 (2020 Do-Over) Classes

---
Jacquie Gering
Composing with Line

Composing with Line (all levels):
Explore the beauty, simplicity and complexity of line. We'll start with the basic principles of linear design and analyze quilts to see those principles in action. Jacquie will lead you through a series of exercises to ground you in the fundamental principles and as the week progresses you will apply those principles to create original designs. Students will work with Jacquie and each other in a fun, collaborative environment to explore linear design, piecing techniques and the elements and principles of design. Students will create several small pieces that may serve as seeds for further explorations and larger pieces that may be begun at the retreat.
(Materials fee: none)
Open/ Download Materials List Here
---
Joe Cunningham
Spaces and Places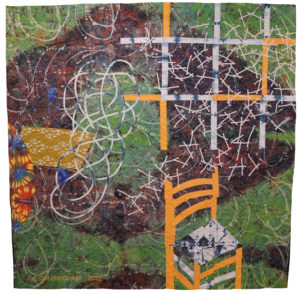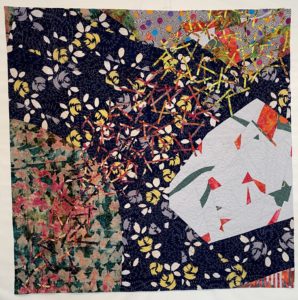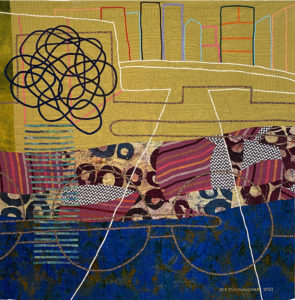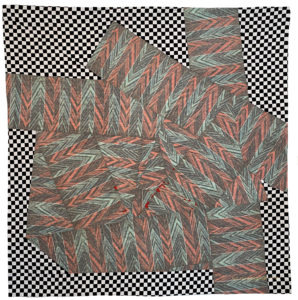 Spaces and Places  (all levels):
The hardest part about starting an art quilt is narrowing down the universe of possibilities. In this workshop we will concentrate on ways to make that the easy part. Using photographs that you like, doing my simple exercises in composition and technique, you will find yourself becoming comfortable with new color choices, new imagery and new levels of artistic confidence.
Materials List:
Bring a photograph or two that mean something to you. We will use the photograph for inspiration, but will not make a replica of it. 
Bring a variety of fabrics in pieces no smaller than a quarter yard, about 5 yards total. Solids or prints are fine, whatever you like to use, especially fabric you have been afraid to cut into. Please do not bring more than one piece from a commercial collection. For a guideline, think about contrasting colors and patterns, not blending ones.  
Also, bring one yard to contribute to the class stash, from which we will all be able to draw. 
Sewing machine and all standard sewing accessories: pins, neutral thread, scissors, seam ripper etc. 
Rotary cutter, rulers and mat. 
---
Laura Wasilowski
Fuse–Design-Stitch

Fuse–Design-Stitch (all levels):
This class is about discovery. Laura will guide you in the creation of several small art quilts using fused fabrics and improvisational methods of construction. Your original designs then act as your canvas for improvisational hand embroidery. You'll learn basic fusing skills and techniques for quilt construction and how to easily invent new designs through improvisation. You'll learn how to hand embroider a fused art quilt and find how a well-placed stitch brings your quilt to life. Discover the joy of making multifle piece of art with the ease of fusing and the delight of free-form, unfettered hand embroidery.
(Materials fee: $25)
Open/ Download Materials List Here
---
Katie Pasquini Masopust
Jumpstart Design and Creativity

Jumpstart Design and Creativity  (all levels):
Learn the basics of good design and explore exercises to unleash the creative process. Bring out your inner artist and learn to apply the principles to making of art quilts.
Each day starts with a different exercise in color and composition. You will work mostly in a 12 inch square format. These exercises can then be a start of a larger piece, if desired. Composition with Line and shape will be explored as well as addressing negative space, soft and hard edges, abstraction of realistic inspirations, etc. Critiques of work will be held each evening.
(Materials fee: none)
Open/Download Material List Here
---
Independent Study
Participants in Independent Study will join in on the festivities, the good food, the lecture series and everything else that goes along with attending Alegre Retreat and will work unsupervised in a class room having a set time for self critiques within their group. Each teacher will set aside one hour of class time to share their critiques of your work if desired.
---
Click here to download the 2021 (2020 Do-Over) Teacher and Class Information