Alegre Retreat 2019 Teachers

Katie Pasquini Masopust is our master of ceremonies and has gone to great lengths to line up a fabulous team of instructors who will offer a rich variety of courses for the 2019 Alegre Retreat.
---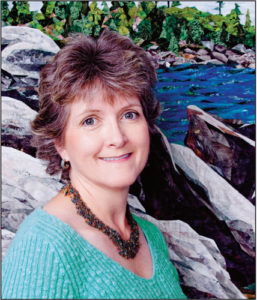 Cynthia England is a graduate of the Art Institute of Houston and has been creating quilts for more than thirty years.
Experimentation with quilting techniques led her to develop her own unique style "Picture Piecing".
Cynthia's quilts have been honored with many awards, including three Best of Shows at the prestigious International Quilt Association, as well as Viewer's Choice at the American Quilter's Society. Her quilt, Piece and Quiet was distinguished as one of the Hundred Best Quilts of the 20th Century.
Cynthia teaches and lectures nationally and internationally. To date, she has shared her techniques at quilting events in South Africa, Taiwan, Japan, South Korea, Germany, Canada, Australia, Spain and Mexico.
In addition, she is the designer and owner of England Design Studios which is a publishing/pattern company which specializes in the "Picture Piecing" technique. She has over 50 patterns that use this technique.
---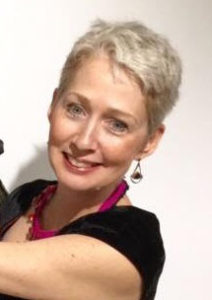 Kay Khan's sculptural work is in numerous collections including the De Young Museum in San Francisco, the Museum of Art and Design in New York City, The New Mexico Museum of Art in Santa Fe, the Racine Art Museum in Racine, and the Arizona State University Art Museum in Tempe. Her work has also recently been included in the books Textiles: The Art of Mankind and Fiber Art Today, among others.
She is currently a full time studio artist residing in Santa Fe, NM.
---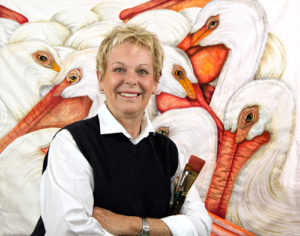 Velda Newman is a contemporary fiber artist from Nevada City, California. Her large scale designs, portraying subjects from nature, have been exhibited extensively throughout the United States, Europe, Australia and Japan. Newman uses textiles and thread the way other artists use paint and brush. Her primary source of inspiration is the natural world and her exquisitely crafted quilts reflect the detail and design she finds there. Her work has appeared in many national and international publications, including MASTERS Art Quilts, published in 2008, and is included in both public and private collections. Her quilt ZINNIA, was selected by Quilt Visions 2010 Committee to be the recipient of the Quilts Japan Prize.
Ms. Newman lectures and teaches her techniques on an international level for many conferences and quilt guilds. Her book, VELDA NEWMAN: A Painter's approach To Quilt Design was published by Fiber Studio Press. The second book, A Workshop With Velda Newman, was published by C&T Publishing.
---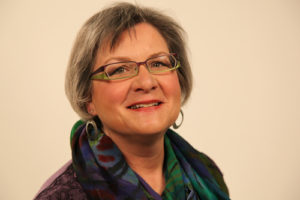 For nearly 30 years Katie Pasquini Masopust has produced high quality contemporary art quilts that have been coveted and collected by a broad range of admirers. From her early beginnings as a painter dabbling in traditional quilt making, her work has evolved from structured Mandalas and mind-blowing dimensional pieces to very painterly landscapes and abstracts executed with the finest fabrics and most creative stitching techniques. Katie's easy, energetic manner has made her a very popular teacher and lecturer.
When not in residence at her studio in Fortuna, CA she travels the world presenting her contemporary quilting theories and techniques to classes; not only in North America, but in Europe, the Far East, Australia and New Zealand. Awards and accolades have been numerous for Katie, culminating with her 2005 induction into a very select group of art quilt professionals who have earned the Silver Star Award presented by Houston Quilt Festival.
A prolific author, Katie shares her enthusiasm for the art of creative quilting through her numerous books, her many classes, and now as a member of the Experius Academy Advisory Council as they work to develop the art mission for the new Gateway Canyons Resort in Colorado.
---