Alegre Retreat 2018 Teachers

Katie Pasquini Masopust is our master of ceremonies and has gone to great lengths to line up a fabulous team of instructors who will offer a rich variety of courses for the 2018 Alegre Retreat.
---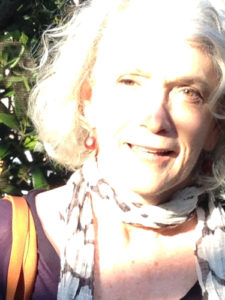 Fran Skiles was born in Cincinnati, Ohio. She graduated from West Virginia University with a BA degree in textile design.
She is a full time studio artist, working in Florida and West Virginia. In addition to her art practice she teaches and lectures throughout the United States giving workshops in paper and fabric collage.
In the 1990's, before making collage paintings, Fran made art quilts and exhibited them Nationally and Internationally. The venues included Quilt National, best of show 97', Visions, Quilt San Diego, British Craft Council's "American Art Quilt Exhibition, Fiber Arts International and Art Quilts; America of the Millennium in Strasburg, France.
---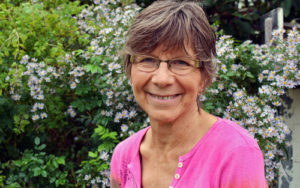 Susan Carlson grew up in suburban Maryland just outside of DC.
She now resides in Harpswell, Maine.
Currently she teaches quilting nationally and internationally, at retreats, quilting shows and guilds, or fabric shops.
She also runs her own retreats.
She has written two books, Free-Style Quilts and Serendipity Quilts.
---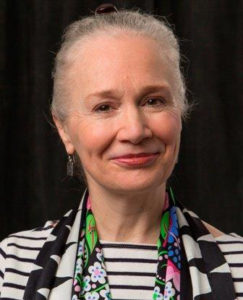 Jane Sassaman began quilting in 1980. Since then her graphic quilts have been shown in many national and international exhibits. Her quilt "Willow" was named as One of the One Hundred Best American Quilts of the 20th Century.
Jane is also the author of "The Quilted Garden", "Patchwork Sassaman Style" and "Color My Garden". Jane's love for historic decorative arts can be seen in all facets of her work, but it is especially evident in the exuberant fabric she is currently designing for FreeSpirit.
Most of her appliquéd art quilts are symbolic statements about the cycles and spiritual forces of life. By using colorful fabrics cut into dramatic shapes, she tries to express the energy and mystery of our amazing universe – from the miraculous beauty of a single blossom to the complicated powers of the soul. Her intent is to remind us that we are part of a bigger "cosmic" picture.
---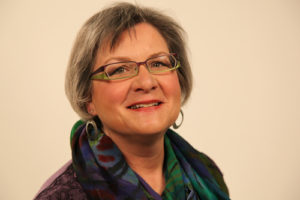 For nearly 30 years Katie Pasquini Masopust has produced high quality contemporary art quilts that have been coveted and collected by a broad range of admirers. From her early beginnings as a painter dabbling in traditional quilt making, her work has evolved from structured Mandalas and mind-blowing dimensional pieces to very painterly landscapes and abstracts executed with the finest fabrics and most creative stitching techniques. Katie's easy, energetic manner has made her a very popular teacher and lecturer.
When not in residence at her studio in Santa Fe she travels the world presenting her contemporary quilting theories and techniques to classes; not only in North America, but in Europe, the Far East, Australia and New Zealand. Awards and accolades have been numerous for Katie, culminating with her 2005 induction into a very select group of art quilt professionals who have earned the Silver Star Award presented by Houston Quilt Festival.
A prolific author, Katie shares her enthusiasm for the art of creative quilting through her numerous books, her many classes, and now as a member of the Experius Academy Advisory Council as they work to develop the art mission for the new Gateway Canyons Resort in Colorado.
---