Alegre Retreat 2021 (2020 Do-Over) Teachers

Katie Pasquini Masopust is our master of ceremonies and has gone to great lengths to line up a fabulous team of instructors who will offer a rich variety of courses for the 2021 (2020 Do-Over) Alegre Retreat.
---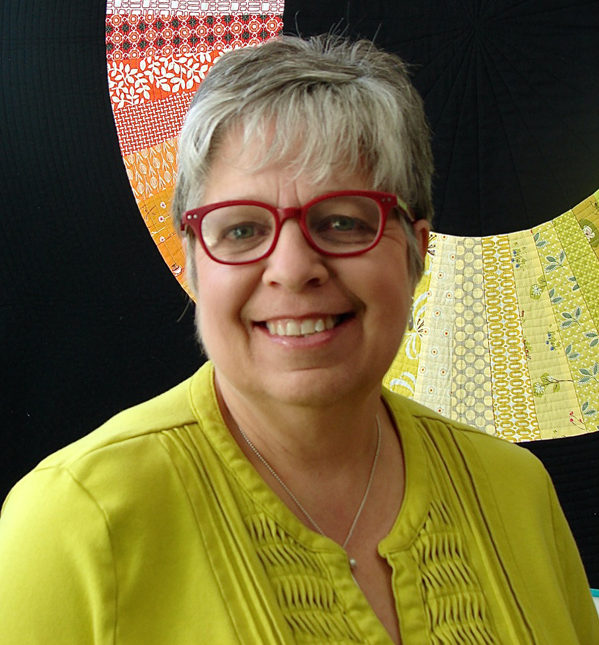 Jacquie Gering: Jacquie is a passionate modern quilt designer, maker and teacher. She is known for her innovative designs, striking message quilts and unique style. Jacquie co-authored Quilting Modern: Techniques and Projects for Improvisational Quilts and her book, Walk: Master Machine Quilting With Your Walking Foot is a comprehensive guide to all things walking foot quilting.
She is a leader in and advocate for the modern quilting movement. The International Association of Creative Arts Professionals named her Quilt Teacher of the Year for 2014. She lives in Kansas City with her husband Steve and her dog Sideways, and shares her quilting knowledge on her popular blog, Tallgrass Prairie Studio.
www.tallgrassprairiestudio.blogspot.com
---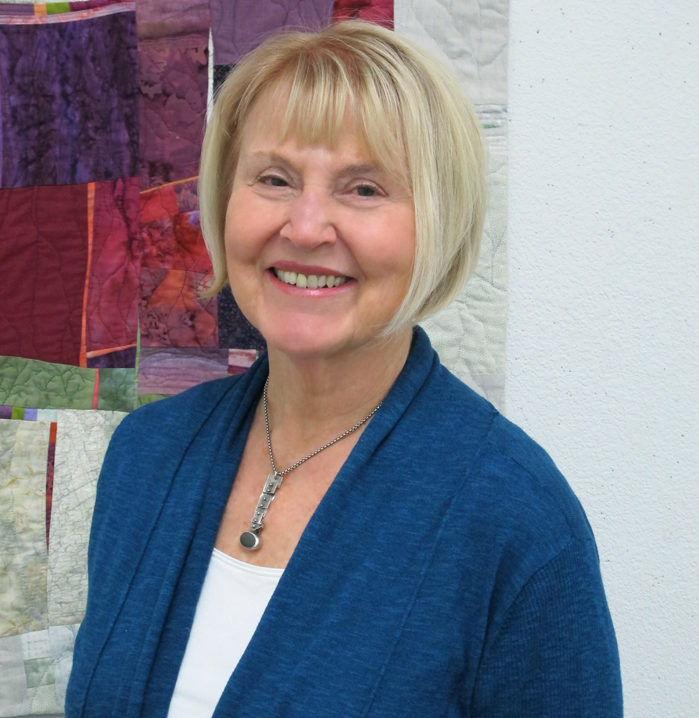 Jean Wells Keenan: Recurring themes in my textile art have to do with natural configurations: rocks, trees, grasses, flowers, and the land. They are the common thread running through my mind as I work intuitively designing quilts letting the designs take on a life of their own. Nature and the world around me is my main source of inspiration. I am fascinated with line, pattern, shape, color, and texture, and how to design with these elements capturing the essence of what I see and feel. My favorite quotation is from Emerson, "Nature always wears the colors of the spirit."
As owner of The Stitchin' Post in Sisters, Oregon for 44 years I have been involved in quilting industry as an author, and workshop/lecture presenter. I received the Business of the Year and Citizen of the Year award in Sisters, and was the first independent retailer to be inducted into Primedia's Independent Retailer Hall of Fame. In 2010 I was inducted into the Quilter's Hall of Fame in Marion, Indiana and also received the Michael Kile Award of Achievement honoring commitment to creativity and excellence in the quilting industry. The Stitchin' Post was one of the first stores to be included in the American Patchwork and Quilting top ten quilt shop issue. I am the author of 30 books, the most current being Intuitive Color and Design, 2nd edition, and Journey to Inspired Art Quilting.
I have also participated in several gallery shows with my contemporary work as well as the Yokoyama and Birmingham quilt shows, designed fabric, appeared on televised quilting shows, taught business classes, and appeared as an artist on OPB's Oregon Art Beat. In 2000 I won the Imagination Award in the Millennium Quilt Contest, 2nd place in the Small Abstract category in 2010, 2nd in 2016, and 3rd in 2017 at the International Quilt Festival, Best Use of Color at the 2010 Pacific International Quilt Show, Quilt National 2019, Shifting Tides SAQA show 2019.
---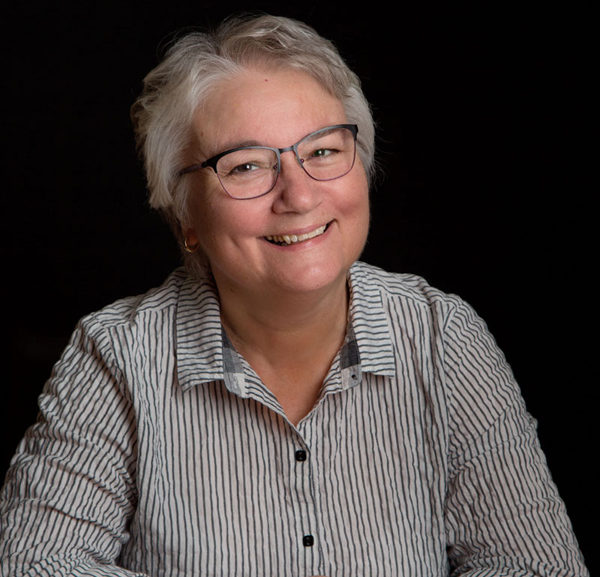 Laura Wasilowski is a textile artist and creator of hand-dyed fabrics and threads. Her pictorial art quilts (created from fused fabrics and hand-embroidered or machine quilted) are collected and exhibited internationally. Wasilowski's free-form embroideries share a similar style with her narrative quilts. Whimsical in nature, both textile art forms express her joy and love of creating art.
Owner of the dye shop, Artfabrik, Laura is also a lecturer, surface designer, quilt instructor, pattern designer, and author of Fusing Fun, Fuse-and-Tell, Fanciful Stitches, Colorful Quilts, and her latest book Joyful Stitching: Transform Fabric with Improvisational Embroidery.
Artist Statement: I combine vivid fabrics and whimsical stories to make pictorial art quilts. My colorful, hand-dyed fabrics inspire me, as do stories of my family, friends, and home. These pieces often chronicle my life. Each wall piece I make is of my own design, of fused appliqué, and machine quilted. Creating with fused fabric allows my work to be joyful, organic, and more inventive. It is the most direct route from a design idea in my head to the realization of that idea in fabric.
The art of quilting gives me the freedom to express myself and play at the same time. It's the best job in the world!
---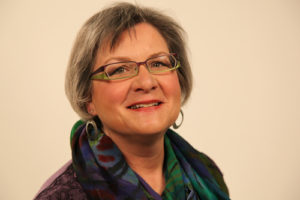 For nearly 30 years Katie Pasquini Masopust has produced high quality contemporary art quilts that have been coveted and collected by a broad range of admirers. From her early beginnings as a painter dabbling in traditional quilt making, her work has evolved from structured Mandalas and mind-blowing dimensional pieces to very painterly landscapes and abstracts executed with the finest fabrics and most creative stitching techniques. Katie's easy, energetic manner has made her a very popular teacher and lecturer.
When not in residence at her studio in Fortuna, CA she travels the world presenting her contemporary quilting theories and techniques to classes; not only in North America, but in Europe, the Far East, Australia and New Zealand. Awards and accolades have been numerous for Katie, culminating with her 2005 induction into a very select group of art quilt professionals who have earned the Silver Star Award presented by Houston Quilt Festival.
A prolific author, Katie shares her enthusiasm for the art of creative quilting through her numerous books, her many classes, and now as a member of the Experius Academy Advisory Council as they work to develop the art mission for the new Gateway Canyons Resort in Colorado.
---